Runaway... For Real
Okay, anyone who knows me personally knows that Kanye West is my problematic fave.
He's talented, ambitious, and (mostly) principled.
The image here, though, is a still from his iconic visual feature/mini-film for the song Runaway from the album My Beautiful Dark Twisted Fantasy.
As I began writing this post, I became mindful that Runaway had come on during my playlist shuffle. In the song, Kanye and Pusha T make flaccid attempts at compunction for infidelity and general "scumbag" tendencies. In this instance it was Pusha T's verse that caught my attention:
"24/7, 365 p***y stays on my mind. I-I-I-I did it. All right, all right, I admit it. Now pick your next move, you can leave or live with it.
Ichabod Crane with that m*f* top off. Split and go where? Back to wearin' knockoffs? Haha. Knock it off. Neiman's- shop it off. Let's talk over Mai Tais, 'Waitress, top it off.'
Fools like vultures wanna fly in your Freddy loafers. You can't blame 'em they ain't never seen Versace sofas.
Every bag, every blouse, every bracelet- comes with a price tag, baby face it. You should leave if you can't accept the basics. Plenty h*es in a baller n***a matrix.."
Beyond misogynistic, the wanton indifference and disrespect displayed by Push is oppressively abusive. Financially, emotionally, sexually, and psychologically abusive. The audacious use of manipulation and reverse psychology is disgusting. "Now pick your next move, you can leave or live with it." Like bruh, you're just gonna cheat on me, get caught, and then hit me with a challenge like this is a fucking duel? Nah.
And when I pause, I realize that this abuse is resonant for me even outside of relationships.
This is how systems that perpetuate marginalization work. They use these same tactics when first espousing a desire for reform, quelling the desire for revolution, and then blatantly thwarting progress. Political systems and judicial systems. Health systems and educational systems. Family systems and employment systems. Oppressive, abusive systems. They disrespect us covertly at first, get caught, fake apologize, laugh in our faces about it and then dare us to jump.
Shortly after launching this website publicly, I decided to resign my full-time, PAYING position to fully pursue The Wake. I knew that in my previous work I was being exploited and that my internal gifts and resources, cultivated over almost 3 decades, were being colonized. Still, I've been afraid to leave and abandon whatever sense of security I thought I had. Since delivering my notice, I've had second and third and fourth thoughts. I've interrogated myself in an inquisition consisting of variations of the same questions: "Is leaving worth the uncertainty?" and "Can you really make it?" The seeds of doubt that were planted in the challenge to forego every aspect of life I've become accustomed to have been plentiful.
But if complicity with a system most interested in performative (read: safety pin) advocacy- at the expense of transformative revolution- is the price for my financial security, then I must choose uncertainty. For my mental health, for my physical health, for the integrity of my soul- it is worth it.
Whether or not I can make it remains to be seen. I just know that I can no longer accept the basics. Word to Push.
What I'm Reading
Relational-Cultural Therapy
I read and re-read this book. It has been the foundation for developing my therapeutic orientation as a counselor and continues to inform the way that I approach training and facilitation in my EDIT-R work.
Everything we do as people is about relationships. Our lives revolve around the connections and disconnections to the people and things that we're closest with... or that we have a desire to be closer with.
It's mostly technical, so the folks that will find it most beneficial are counselors and therapists.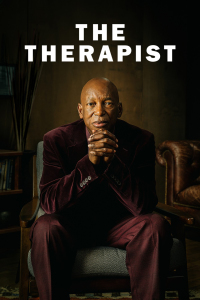 Clearly I'm into all things therapy. Issa theme.
I think this show is dope for folks who don't have any immediate ties to counseling as well, though.
Dr. Siri Sat Nam Singh sits down with some of music's most current prominent figures like Young M.A., Waka Flocka Flame, Joey Bada$$, and Prodigy.
Music is traditionally a method of healing for so many. When we can't find anyone that shares our experience in daily life, it can be a profound experience to find immediate connection with a musician who tells their story, and often ours, to a beat or melody that carries us through.As incredible of a therapeutic tool that music is in the way that it provides catharsis, it often cannot produce the long term healing that comes from interpersonal connection. Watching the beauty in vulnerability displayed by the individuals on this show has moved me. Sometimes I cry and sometimes I cringe at what transpires in these sessions, but the food for thought is keeping me hooked.
Catch it on Viceland.
This album is consuming my earbuds right now. Jay is known for his eloquent and witty wordplay, especially when it comes to his composition of double, maybe triple, entendre.
The intimate reflection is what's most captivating about this album, though. It's the music that you listen to on a journey toward healing. Every word and every message is meaningful, with zero gratuitous quality.
In fact, I'm getting some of those aforementioned healing properties from this album.
Hov released his first studio album, Reasonable Doubt, at 26 years old and reflected on his own experience of doubt and uncertainty in one of the final tracks of 4:44, Marcy Me.
"Gave birth to my verbal imagination, assume a virtue if you have not- Or better yet, here's a verse from Hamilton: 'Lord, we know who are, yet we know not what we may be', so... maybe I'm the one or maybe I'm crazy." -Marcy Me
That verse gives me life right now!
Slide in my DMs or comment and tell me what's getting you through. Peace,
B.